Google Pixel 4a: The Easy Choice?
Last year I wrote an article about the OnePlus Nord I had acquired. Initially quite excited about the amazing bang for the buck ratio I noticed a few shortcomings throughout the last few months. Based on those I decided to give the Pixel 4a a chance to shine. Ron Amadeo over on arstechnica.com quite clearly calls the OnePlus Nord the better option and recommends it over the Pixel 4a. I think that's not telling the whole story. The Pixel 4a has a few unique aspects which might make it preferable to some and offer an overall worry-free package.
Phone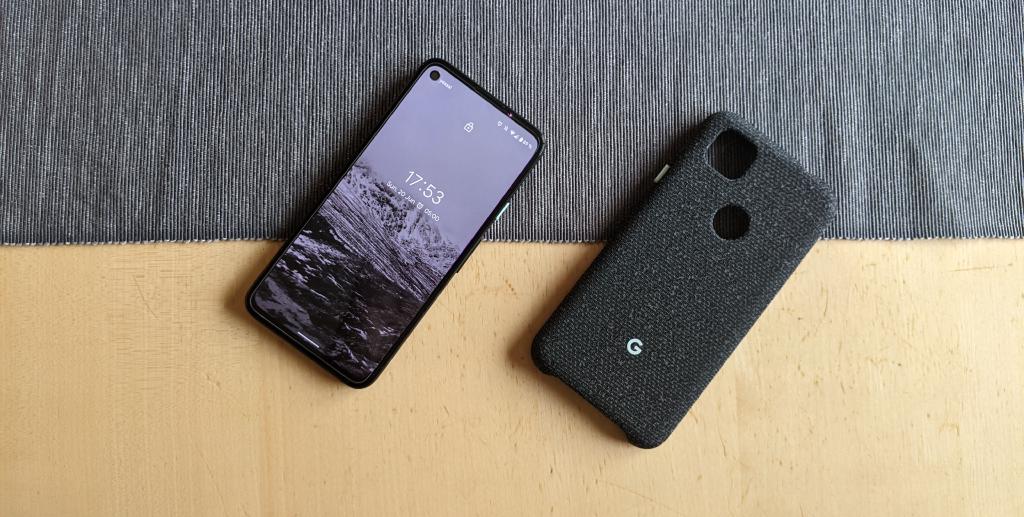 A combination of well chosen components built into a matt-black polycarbonate shell, pure Android and an affordable price tag. This description doesn't only fit the Pixel 4a but also fit the Nexus 5 back in 2013. Back then the Nexus was a device one could easily recommend to ones friends. Although the Pixel 4a has significantly more competition, it might just be in a similar situation. It doesn't have any significant drawbacks and a few special perks to differentiate itself.
Looking at some of the important specifications reveals that the devices comes with a solid set of base components. The performance of the SoC, storage and memory all fit well into the mid-range market. Fortunately these days mid-range means the phone still performs very well. As long as one is not playing any games no performance disadvantages will be obvious. In fact the CPU portion of the SoC is very similar to the Snapdragon 765G in the OnePlus Nord (comparison on anandtech.com) only the graphics performance is quite a bit lower. For some enthusiasts the lack of a high-refresh-rate display panel might be a disappointment, but 60Hz are perfectly fine if one doesn't expect a flag-ship level experience. After all the Pixel 4a is available at just around 315€ in Central Europe.
SoC: Qualcomm Snapdragon 730G
Memory: 6GB LPDDR4
Storage: 128 GB UFS 2.1 Storage
Display: 5.81" 1080p OLED Panel, Aspect Ratio: 19.5:9, 60Hz
Camera: 12.2MP, Aperture Size f/1.73, Focal Length: 27mm, Sensor Size: 1/2.55", OIS
Battery: 3140 mAh
Unique Features: 3.5mm Audio-Jack, Stereo Speakers
Having mentioned some of the devices limitations there are are also some advantages. The device comes with a 3.5mm audio jack and stereo speakers which I missed quite a bit on the Nord. Compared to other devices the Pixel also comes with a slightly smaller screen at 5.81" which I've seen requested quite frequently. While the battery size doesn't pose new record highs, the smaller display and mid-range SoC together allow it to last through a day easily. While reading some e-books and watching a bit of Netflix and YouTube I even managed to achieve over seven hours of screen-on-time. Of course it still remains to be seen how much the battery will degrade throughout the devices life-span, but so far the battery endurance is better than initially expected. The camera sensor itself is quite outdated, but fortunately Google makes up for this in software. Have a look at the sample pictures further down. Their computational photography algorithms are so good that they even use the same outdated sensor in their flag-ship devices.
Software
A few years ago Marton Barcza from TechAltar has done an analysis on why enthusiast brands will betray their loyal fans. Now a few years down the road OnePlus phones are still a good option while the company has significantly increased their market share and profit margins. Unfortunately this has been at the expense of some things we enthusiast have enjoyed. I'm not even speaking about the increased price for their high-end options but about the clean software experience. OnePlus has worked hard on creating their own identity and is step by step moving away from pure stock Android. While OxygenOS 11 is far from a bad experience, it is simply not stock Android. Next to other controversial choices like the pre-installed Facebook background services this is starting to look a bit sketchy. While there is a port of LineageOS 17.1 available, the custom rom community isn't as active as it used to be in the past. Running some banking apps is either impossible or at least very inconvenient (Magisk) and the port of the GCAM mod seems to have quite a few issues judging by what is written in the thread on xda-developers. Additionally just a few days ago Oppo and OnePlus have announced that they are merging the businesses. It of course remains to be seen how this will affect OxygenOS but for those who want to clean Android experience like myself other options are probably a safer bet.
The Pixel 4a obviously being made by Google doesn't have these issues. Quick updates, more or less unmodified AOSP and good custom rom support. There is even an official LineageOS 18.1 build available and thanks to the Google Camera app working on custom roms there is no need for any modified versions of it.
Camera
It's not a secret that Googles offers a great camera experience on their phones. Fortunately they decided to ship the same combination off hard- and software on the Pixel 4a which they were using on the older premium variants (Pixel 2, 3 and 4). This means that the camera can take some great shots. But even more important Google has managed to not only offer exceptional pictures in good lighting but consistently good images. See a few off the random shots I did in the last few weeks since getting the device. None of those will blow your mind compared to high-end phones, but neither are any of them bad. Let's start off with some of the nature shots I did while out in the local region/Alps.
Probably no one is surprised that this phone takes decent pictures with good lighting. That's why we've got some other random shots as well.
Those amazing pieces art ;) show perfectly that the Pixel 4a is a good replacement for a point-and-shoot camera. Surprisingly even macro shots end up being quite good as we see in the last picture. I really don't understand why vendors put horrible two mega pixel sensor on devices to take macro pictures as they for sure won't look as good. Of course a good zoom-lens would be nice to have or a higher resolution sensor, but overall I really cannot complain. Especially considering the price of the device.
Competition
If one would like a clean Android experience besides the Pixel series only Nokia poses an option. Unfortunately Nokia (meaning HMD Global) devices never had the best cameras, especially in their lower prices options, which really makes the Pixel 4a the only option. Of course if one is open to slightly higher priced options or alternative Android skins and platforms the market offers a lot of other possibilities. The Samsung Galaxy S20 FE or an iPhone 11 might be good options? If the camera isn't that important Xiaomi also has an almost unlimited amount of devices on the European market.
Verdict
Close to flag-ship level camera performance in a budget device, paired with good mid-range components. The limited availability of Pixel phones might mean that ordering it online might be a bit complicated. Although shipping from Germany to any other EU country is rarely an issue with loads of package delivery businesses offering affordable options. I personally used a local business offering this service for just a few Euros, but I often heard LOGOiX mentioned online. I'd recommend this device to those who value a good camera or want a slightly smaller device in this price range. In other cases the Pixel 4a is not a bad choice but there are so many options out there that it is hard to give a generic option. Also, OnePlus and Xiaomi throw new devices onto the market like it's a race and the Pixel 5a might be released in autumn as well.
The Good
Stellar camera performance
Amazing software experience.
Headphone-Jack
Stereo Speakers
Fair Pricing (~315€)
Custom-Rom Support
The Bad
The Ugly
Only about two more years of updates (till August 2023)
In some markets the device is either not available or much more expensive